REGISTRATION DEADLINEs and fees
REGISTRATION PROCEDURE
Participants represent their universities. EUSA's Member Federations can submit General Entry Forms, defining a contact person to carry out the rest of the registration procedure, including submission of the Quantitative forms, Travel Plans and Individual Entries.
REGISTRATION PLATFORM
https://beachsports2023-registrations.eusa.eu
GUIDES
Step-by-step guides about the registration procedure and steps for EUSA Events, including: General Entries, Quantitative Entries, Individual Entries and Travel Plans, specific for the roles of National University Sports Associations (NUSA) and the (University) contact persons.
DEADLINES
The Participation Fee, Individual Entry form and Travel plan will close on 19 August.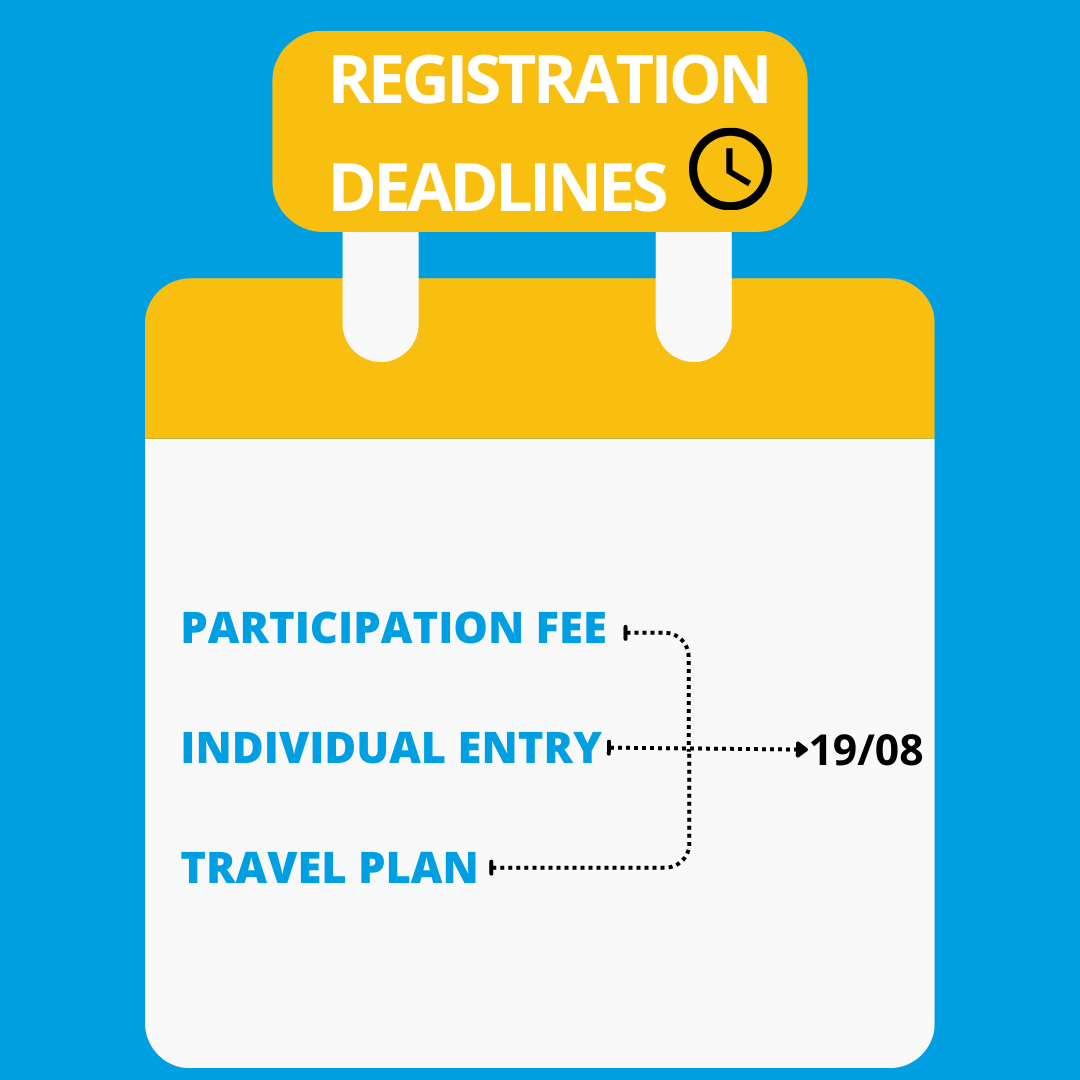 FEES
Deposit
1000 EUR / team Beach Handball
600 EUR / team Beach Volleyball
Deposit will be deducted from the Participation fee of the delegation and will be returned to those NUSAs/ teams who are not selected. Deposits are otherwise non-refundable (approved teams that cancel are therefore not entitled to get their deposit back).
Participation fee
75 EUR / person / night
Fees are calculated automatically based on the numbers set in the Quantitative Entry Form. Fees cover accommodation with full board – breakfast, lunch, dinner (starting with lunch on arrival and finishing with breakfast on departure day), transfer from official welcome points, local transport, training, competitions, ceremonies and general organization of the event.
All participants must be present for the entire duration of their respective competition, from the official arrival day until the official departure day. Referees are exempt from payment.
In case of forfeit/ withdrawal after being confirmed and in case fewer delegation members participate in the competition, OC is responsible for dealing with the Participation fee policies.
EUSA entry fee
50 EUR / person
40 EUR / person (Universities with the Status of EUSA Associated Member)
In case of a forfeit/ withdrawal after being approved and in case fewer delegation members participate in the competition, the EUSA Entry fee is non-refundable nor transferable.